Bridal Album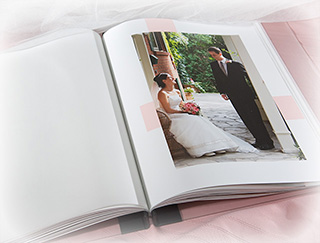 Your bridal album should be as unique as your wedding day. We are pleased to offer a contemporary combination of
Pina Zangaro
covers, custom photo pages, and creative expertise. These elements combine to create a bridal album that you'll treasure for years, and that you'll be proud to share with your friends and family. Our happy couples tell us that they've never seen a bridal album as unique or stunning.
Album cover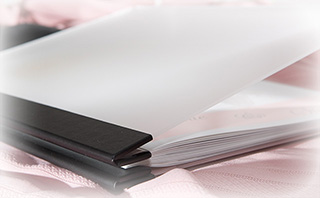 Our most popular album cover is a screwpost design made from 1/8" translucent acrylic, the Frost Screwpost Cover. Black bookbinder's cloth attaches the cover to the screwposts.
The cover is available in 3 portrait sizes and 1 landscape size.
Pages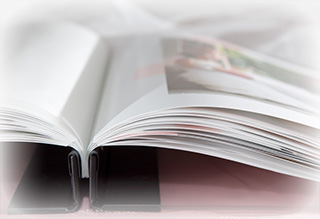 Your chosen images are printed on premium semi-matte photographic paper that becomes the pages of your album. Each page is attached to a clear, archival grade polyester hinge. Premium semi-matte is our standard paper and offers a pleasant, low-glare surface that is resistant to wear. Other paper surfaces are also available - please ask.
The screwpost hinge allows the cover to lie flat when opened.
Vellum Inserts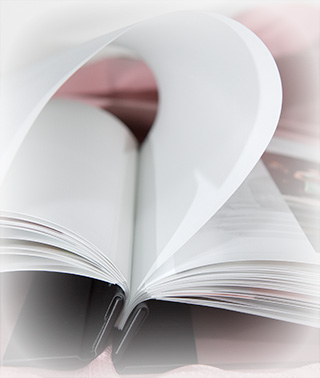 A vellum insert is placed between each photo page, to eliminate contact between consecutive photo pages. The insert is semi-transparent, revealing your next page of images while at the same time protecting it.
Jacket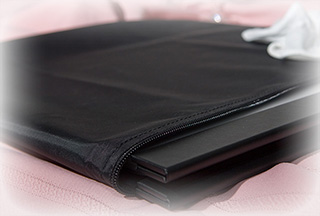 When storing or transporting your album, protect it with the included nylon jacket. A pair of cotton gloves are included with your bridal album in the zippered jacket.
Cost
The cost of your album includes all creative work. In rare circumstances there may be an additional charge for extraordinary creative requests - you will be advised of this when placing your order.
These costs are for a 20 page album and up to 40 images, including the Frost Screwpost Cover and nylon jacket. Extra pages, to a maximum of 20, may each include up to 3 images.
| Album Size | Cost | Extra page |
| --- | --- | --- |
| 11x14" Portrait | $580 | $30 |
| 8.5x11" Portrait | $520 | $25 |
| 11x17" Portrait | $675 | $35 |
| 17x11" Landscape | $675 | $35 |
Additional copies of the bridal album are available at a 30% discount.
We are also happy to provide a quotation for your custom requests - please ask.