Packages & Fees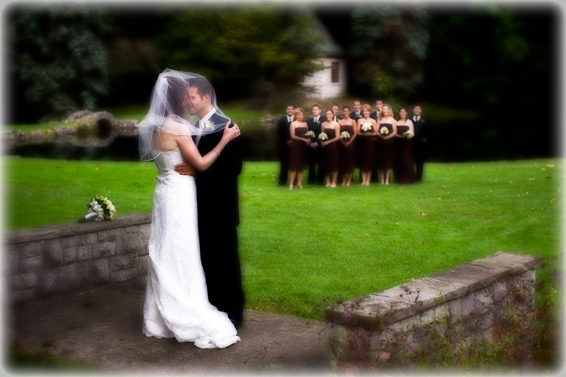 These packages and fees are valid for wedding dates in the 2014 calendar year. All prices are subject to an additional 13% HST (in Ontario).
Base Package
$2400
- Our comprehensive package includes pre-wedding consultation, wedding day photography, post-wedding gallery and proofs, and all of the digital negatives - everything you need to ensure that your most precious moments are captured for a lifetime of enjoyment.
Our base package includes:
Up to 1 hour of pre-wedding consultation, useful for reviewing the wedding day locations,
Attendance by the primary photographer at the rehearsal,
Up to 8 consecutive hours of wedding day photography, typically enough time to start with pre-ceremony activities at the bride's house, and continue to the first dance and cake cutting, or later,
An 11x14", 20-page bridal album - see Bridal Album for more details,
Online web gallery (hosted on our web server for approximately 4 months) of your wedding day images, suitable for print ordering and sharing with family and friends,
DVD containing all digital images, unedited and at their original high quality resolution, together with a copy of the online gallery, and
4 11x14" enlargements from images of your choosing.
The base package can also be customized with the additional services listed below.
Additional Services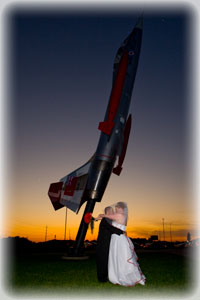 Additional services can be added to the base package at any time. However, if they are ordered at the time of the initial booking they are entitled to a 15% discount.
Proof book
$300
- Proof book with approximately 400 4x6" unmarked prints in an album
Bridal Album
Additional copies of the bridal album are available at a 30% discount - prices vary with size.
Thank You Cards
Prices vary - what better way to say 'Thank You!' to your wedding guests than with a customized card featuring your favorite wedding photo(s).
Extra Photographer Time
$115
/ hour (after initial 8 hours) - If you'd like the photographer to start earlier on the wedding day, or stay later into the evening (or both), the primary photographer will be ready to capture your special moments for as long as you need him.
Second Photographer
$625
(up to 8 hours) - Photographing during the same time as the primary photographer, a second photographer can be at a different location or lend a different perspective to the proceedings.